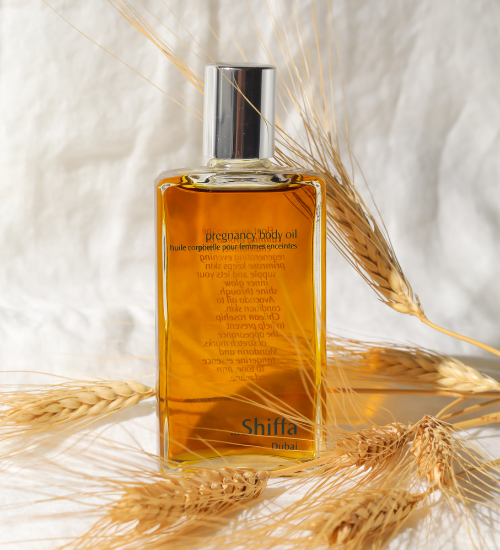 SHIFFA -  a personal vision of natural healing that promotes beauty from within.

"I wanted something totally natural but highly effective, and being pregnant was the catalyst for this."

The first chapter in SHIFFA's future unfolded when Dr. Lamees out of personal necessity created her first product, SHIFFA's Pregnancy Body Oil - a unique and organic oil that both protected her skin and increased her well - being. Today, the original oil is one of SHIFFA's best -selling products.

The only luxury organic skincare brand created by a doctor expert in the science of healing, SHIFFA was created to combine the world's most potent organic ingredients with advanced skin care science. Each product is infused with its own unique Healing Essence ™ - a powerful combination of active ingredients in therapeutic concentrations - to heal skin from within and reveal its beautiful potential.
A Healing Philosophy, Global Perspective, and Potent Combinations make SHIFFA a unique skincare brand.